3t, previously AIS Survivex, is the training delivery partner of choice for the Armed Forces going into the wind industry, with innovative ELCAS-approved Military to Wind training programmes.
25-year-old Jordan Coulson served in the British Army for 8 years as an Aircraft Technician before deciding to transition to a technical role in the wind sector.
Jordan used the MOD's Enhanced Learning Credits (ELC) Scheme to help fund the bespoke Military to Wind training programme at 3t's Newcastle site.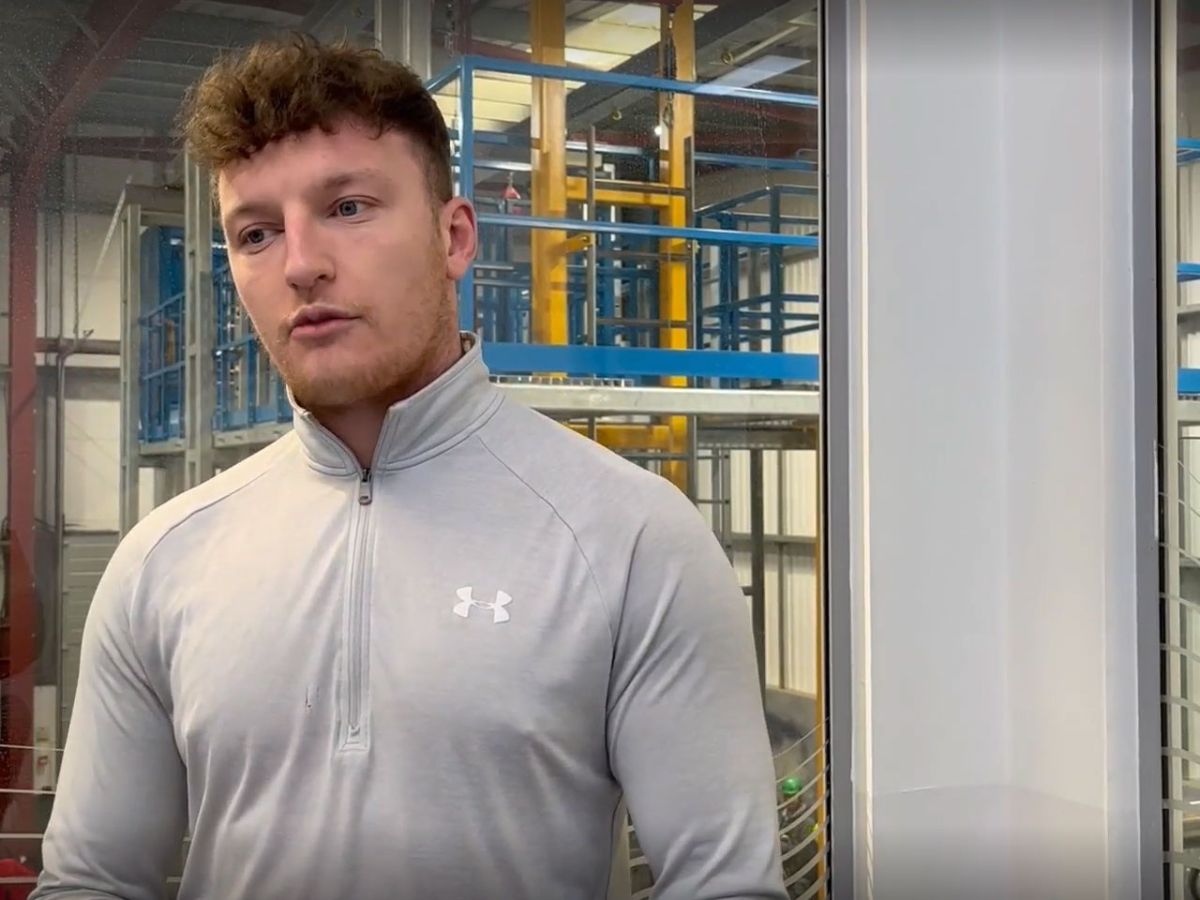 On completion of the 4-week course, delegates receive an ITC Level 3 Diploma in Safe Working Practice in the Wind Turbine Industry, which includes all the mandatory Global Wind Organisation (GWO) training standards required to work in the sector.
We spoke to Jordan to find out his tips on how to use your ELCAS credits to achieve his career goal to get a job as a wind turbine technician.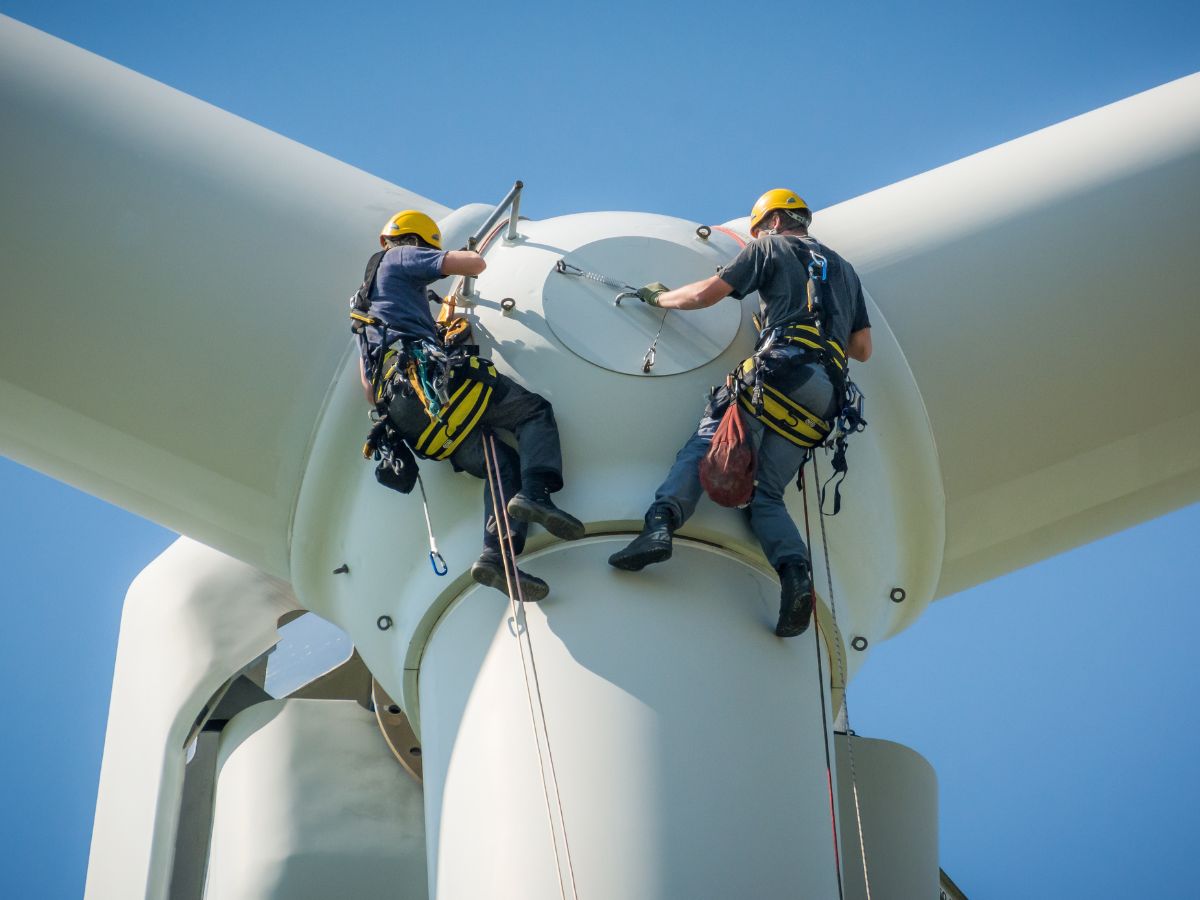 Step 1: Research the wind industry
Research potential career pathways and what roles appeal to you.
The wind industry is a great option for ex-forces personnel, who bring a multitude of transferable skills to the renewables sector. Jordan had an interest in the renewable energy industry and after some research, decided on a career in wind.
There are many career options within the wind industry, from transport, installation and logistics to operations and maintenance. Many will be hands-on roles, either onshore, offshore or both.
Having served in the Royal Electrical and Mechanical Engineers (REME) regiment, Jordan had an existing technical skillset gained from maintenance work on helicopters. He knew his technical expertise would easily translate to the skills required for roles such as Wind Turbine Technician or Blade Repair Technician.
"The fundamentals behind a wind turbine, engineering-wise, are not so different from helicopter engineering."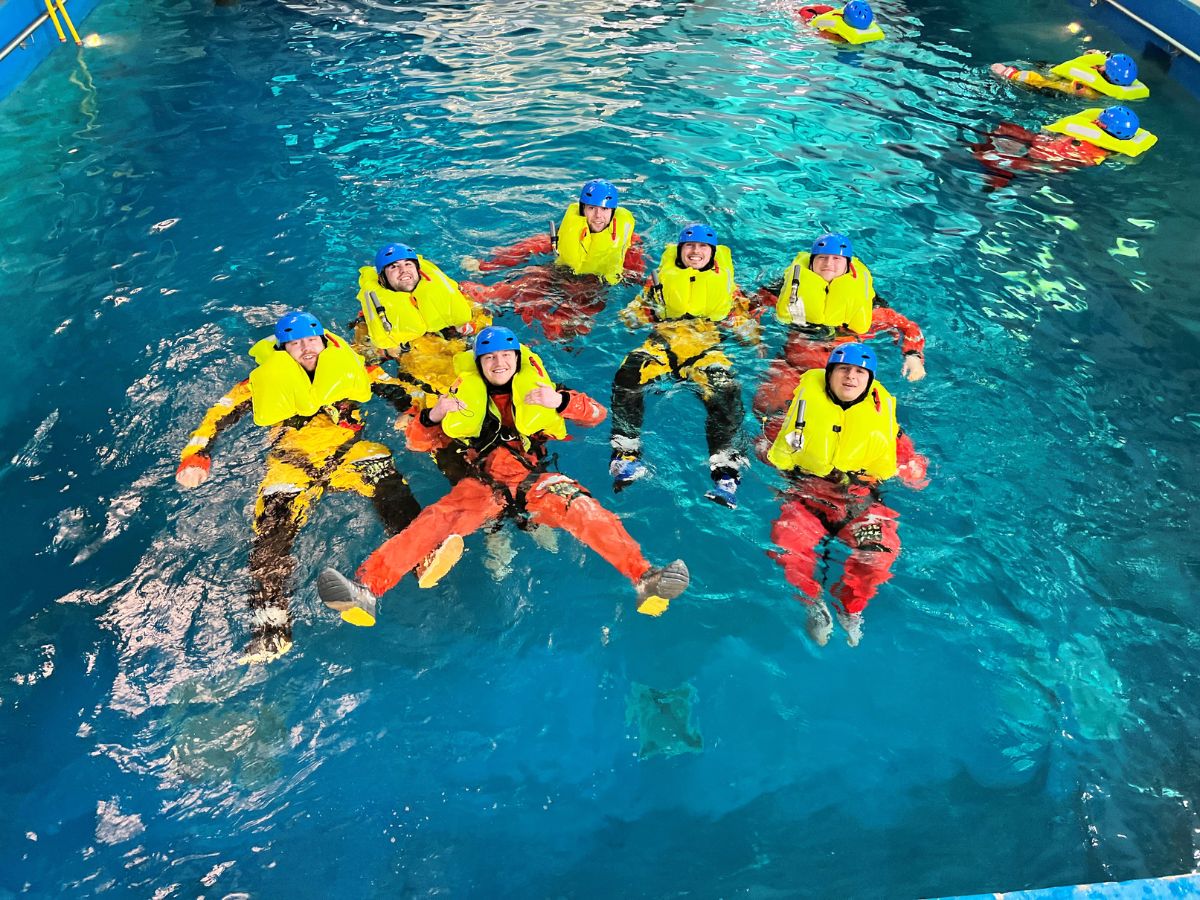 Step 2: Find an ELCAS provider
Browse available courses on the ELCAS website.
"When you've served long enough in the British Army, or even the military as a whole, you are entitled to certain benefits when you're going through resettlement."
Armed Forces personnel who are still serving or in their resettlement phase may claim up to £3000 per year towards retraining.
3t is an ELCAS-approved training provider committed to helping ex-forces personnel transfer their skills to the global energy sector, as well as being gold-level sponsors of the British Forces Resettlement Service (BFRS).
Jordan browsed the ELCAS website for wind courses and decided to enquire about Military to Wind training with 3t.
"I saw the benefits of it straight away and I thought, well that sounds pretty good!"
Note: We recently went through a rebrand – we are still listed as Survivex Ltd with ELCAS.
Step 3: Book your Military to Wind training programme
Speak with 3t Account Manager, Paige Convery.
Paige is on hand to support our Military to Wind delegates with the booking process. She sent Jordan through all the relevant info – and he was sold from the get-go.
"The booking process is absolutely mint.

"I got sent an email package of all the course criteria and content, costs, what the course entails, what qualifications I'll get out of it and what benefits those qualifications will have after – so what companies will be approaching me for work."
After finding suitable course dates with Paige, the next step for Jordan was to apply for his ELCAS funding.
Skip the queue and access our dedicated military helpline today by emailing military2wind@3tglobal.com or speak directly to Paige by calling 0191 341 0248.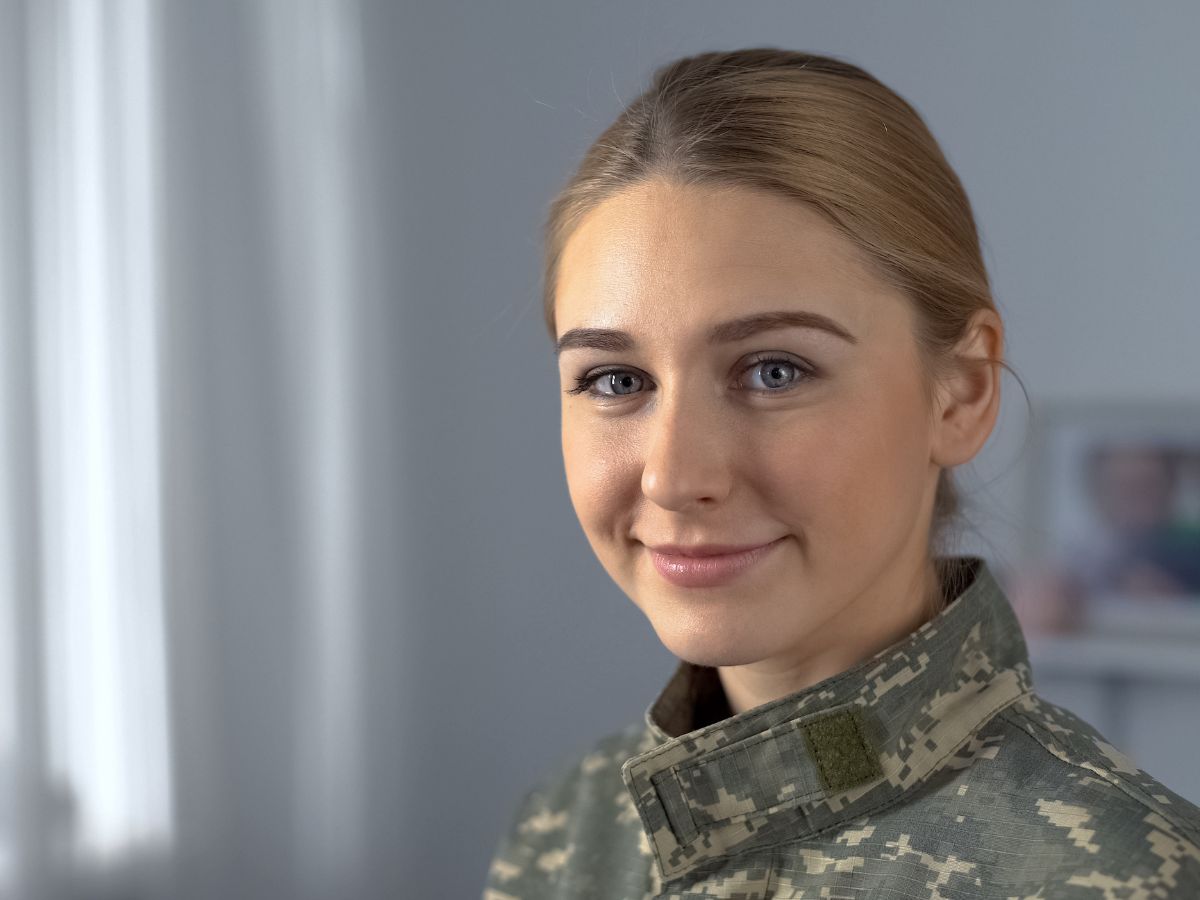 Step 4: Arrange course funding
Apply for funding via the ELCAS website.
It was quick and for Jordan to apply for his funding.
Jordan went on to the ELCAS website and filled out an online form, submitting it prior to starting his course. This must be done a minimum of 25 working days before your course start date.
"Then you'll get what's called a CAN form which is a confirmation of funding, basically proof that you're going to have the funding there from ELCAS."
All that was left for Jordan to do was to give his Claim Authorisation Note (CAN) to 3t before his course started.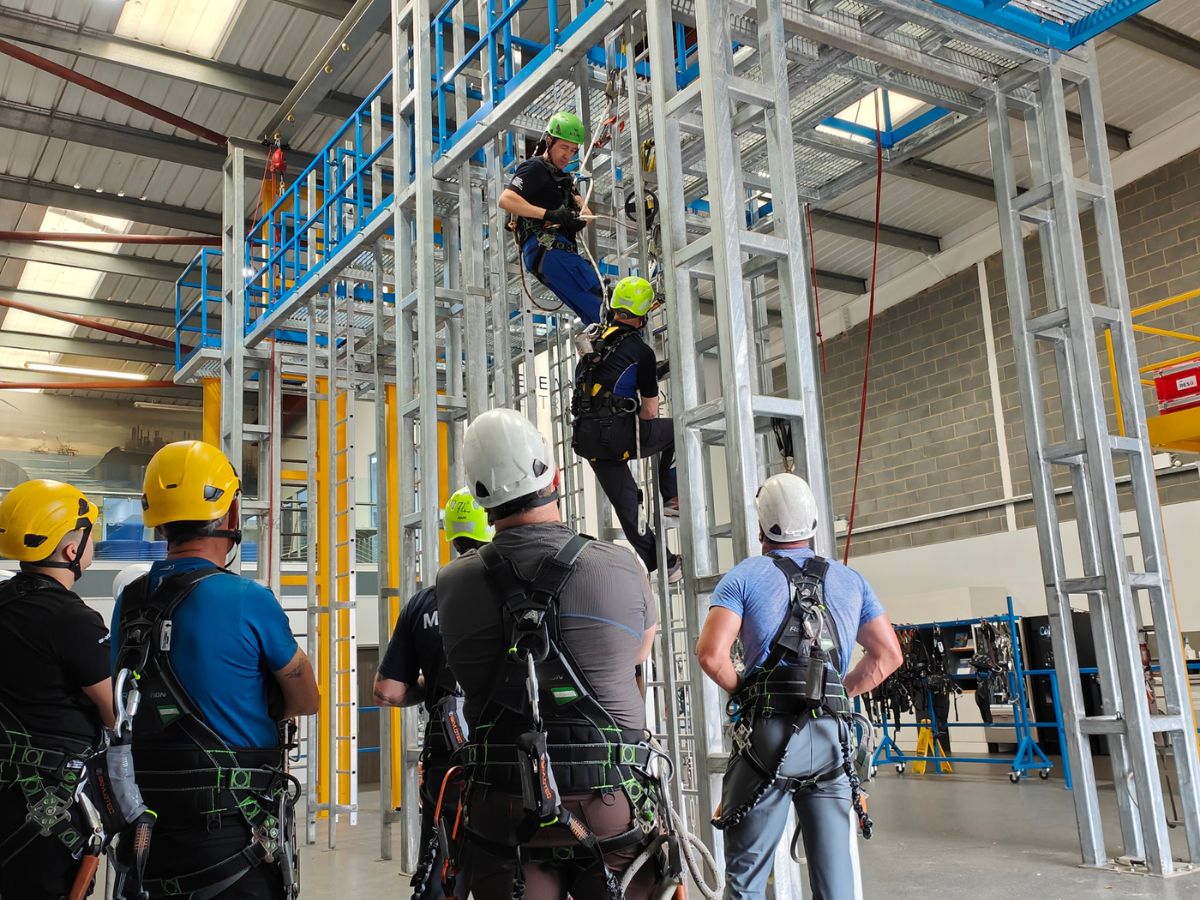 Step 5: Do your training!
Course booked, funding secured – it's time to get training.
"3t is, if I'm honest, absolutely fantastic."
Jordan joined us for 4 weeks at our Newcastle centre for his Military to Wind training.
This programme is ideal for military personnel and covers courses including GWO Sea Survival, GWO Basic Technical Training (BTT), GWO Enhanced First Aid and GWO Fire Awareness.
"The instructors have got a broad depth of knowledge. We're all coming through at the same pace, even though some people may have had more background experience than others.

"It's a pretty well set out mutual learning environment. It's more like group sessions, where everyone is learning at the same time."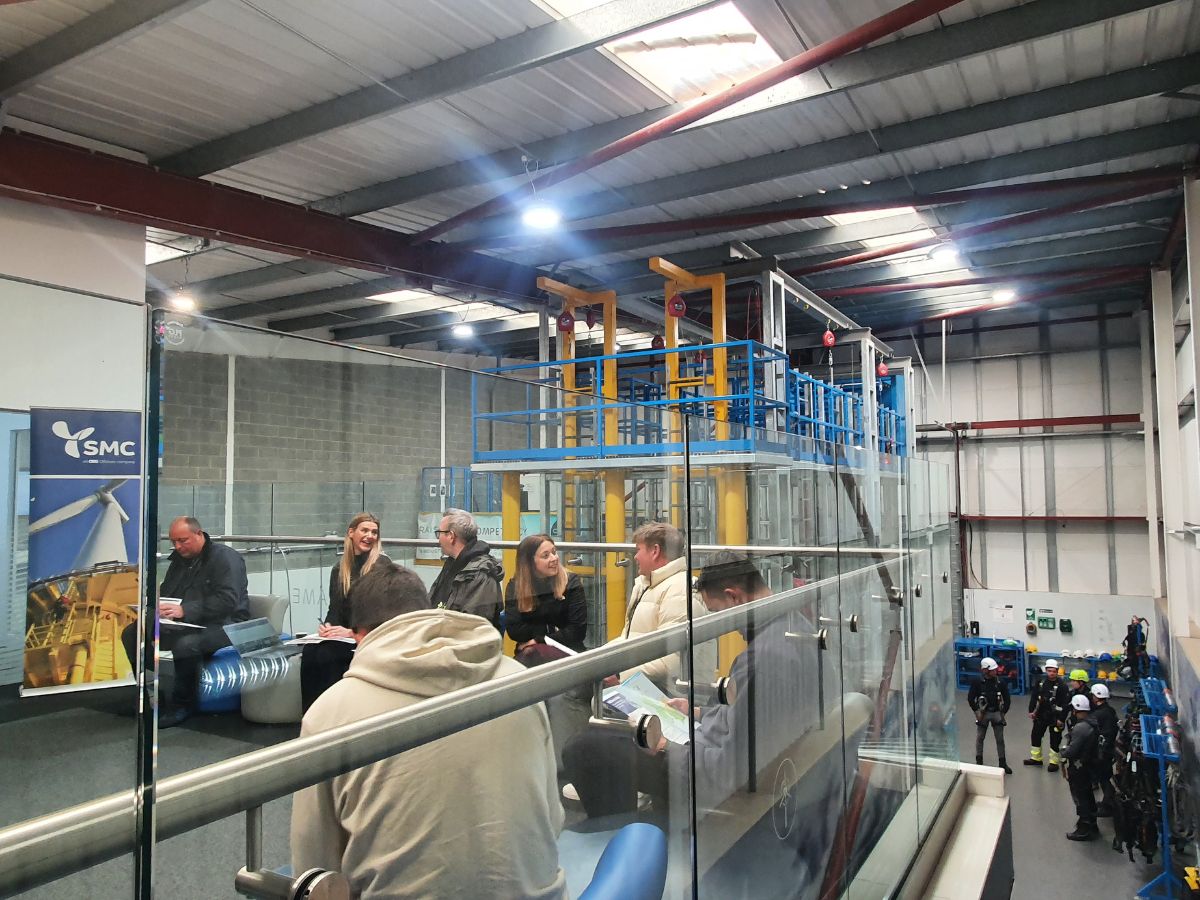 Step 6: Prepare for a job interview
Set yourself up for success by speaking to recruiters and employers.
As the UK's biggest energy sector training provider, 3t works with some of the energy sector's leading employers and recruiters and is uniquely positioned to set you on the right path in your new wind career.
Our Military to Wind programme includes at least one relevant job interview per delegate, on successfully completion of the course, so you'll be in the best possible position to secure employment in your chosen field.
We also hold regular open session 'meet and greet' style job fairs, putting you face to face with potential employers with real vacancies on their books.
"In the military you will always get 'scared off' of leaving the army, or leaving the navy, or leaving the RAF, and that there is no grass on the other side of the bridge.

"The grass might not always be greener, but it is greener in some places – and there's nothing more green than renewable energy."
Jordan is exiting the military in July 2023, and we wish him the best of luck with transitioning into a job in the wind sector.