Drilling Systems Head of Business Development, Max Wyndham and Business Development Manager, Scott Sharp attended the IADC World Drilling Conference and Exhibition last week where they showcased Drilling System's advanced technology solutions.
This successful conference was a highly anticipated event that brought together professionals, industry experts, and leading companies from the drilling industry.
Drilling Systems had the opportunity to attend several insightful sessions that offered valuable industry perspectives. One of the notable sessions was the Market Outlook presented by Lars Eirik Nicolaisen and Rod Hutton, providing a comprehensive analysis of current market trends and future prospects. Another highlight was the keynote presentation by Robert Eifler of Noble Corporation, delivering an inspiring overview of the industry's direction and the opportunities ahead.
Additionally, Drilling Systems was in the audience for the engaging panel discussion titled "The Who, What, When, Where of Our Current Workforce," which explored the challenges and strategies for building a skilled and diverse workforce. These sessions facilitated knowledge exchange, allowing us to gain valuable insights into the ever-evolving drilling industry.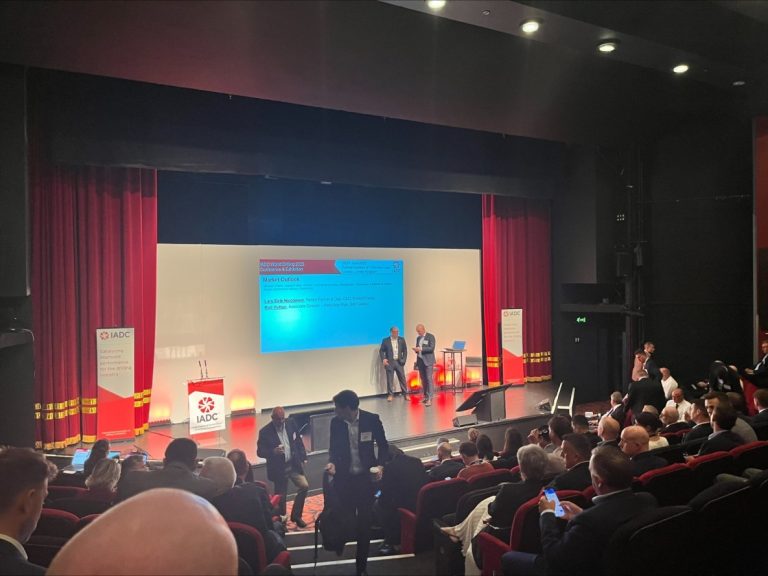 With a focus on enhancing safety, efficiency, and performance in drilling operations, Drilling Systems' advanced technology solutions captivated attendees and sparked engaging conversations throughout the event.
Max Wyndham, Head of Business Development reflects on the event by commenting, "Attending the IADC World Drilling 2023 Conference and Exhibition was an enlightening experience that shed light on the evolving needs of the industry. As exhibitors, we had the opportunity to showcase our advanced technology solutions, which play a crucial role in addressing the industry's ongoing challenges. Our focus on accelerating workforce development and facilitating knowledge transfer was evident throughout the event.
By leveraging our innovative simulators, we are empowering organisations and individuals to acquire the necessary skills and expertise, bridging the gap and ensuring a competent workforce for the future. The event fostered meaningful discussions on how technology can positively shape the drilling industry, enabling sustainable growth and success."